Hey guys, First let me say I am so sorry about the draw, I've now done it and will announce the winner in a mo. I was unavoidably detained, life has a nasty habit of taking over some times. Anyway to make it up I have a great freebie for you, but first here are a couple of new items I have in stores, I do hope you like them ;) Baby Cupid Script
Baby Cupid Template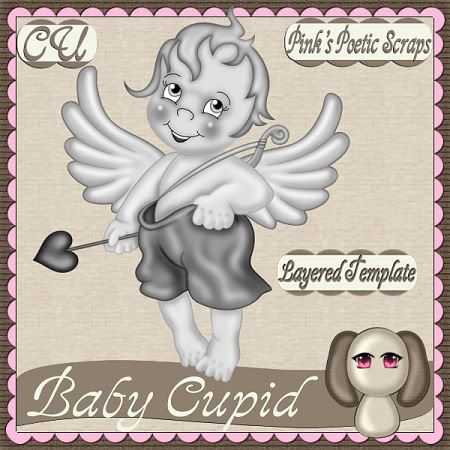 Shot Heart Script
Shot Heart Template
I am currently spot light designer down at
Twilight Scraps
To celebrate all items there are on sale, but only until the end of the month, so snag quick to grab a bargain. Meanwhile Beth worked her magic again with another QP for you, this one is from my part of the Love Letters blog train.
Click the image above to head over and snag it. Ok this weeks winner is dum...dum..dum...
EM
From Ems place, congrats hunni, if you mail me (addy top left) I will send you the script or template of your choice. Ok and lastly my little freebie, I am offering a double tag script/template for you...but it is only for a short time then it will be placed into stores so sang it while you can! Script ends in layer so you can use your own decorations if you wish. DO NOT UPLOAD ELSE WHERE Script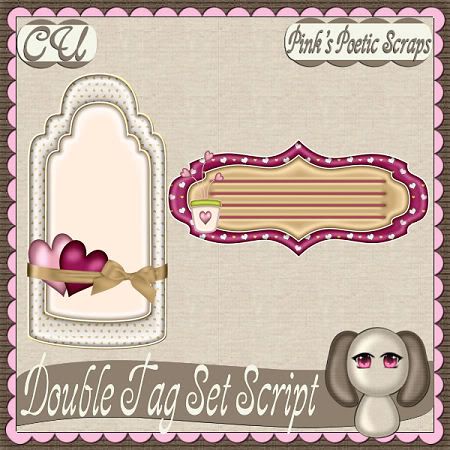 Template
Snagable here...
Now in stores Bye for now guys, I will announce another winner over the weekend, if you want to be in with a chance just follow me :) Hugs Pink xx