Hey guys, Welp I have been beavering away in between distractions...I feel like I've not stopped! My girl is going through some issues right now and its having a huge impact on the family, I don't mean to vanish for days but sometimes I am just to busy or tired! I would describe it best as being on a roller coaster with no downhill!...lol. Ok first up today, my friend Julie asked me to mention that Kreative Kreations Korner is looking for "Advertising Team Members" if this is you then follow the link
here
for further details :) When I opened my mail the other day I got a wonderful surprise! Anisah was making some tags and made me one while she was about it :) Thanks ever so much hunni I love it!!
She used the kit Always You Scrap Kit by
Laura's Designz
Anisah is just starting out in the world of designing so feel free to hop over to snag some freebies
Here
, don't forget the thank you tho! Thanks again for my tag hunni! Ok onto store previews...I've made a couple of scripts, one is a cute bunny tag and one is a shamrock page topper. Same as the heart page topper I gave away this will fit neatly on the top of any full size page, it alternates between 3 different shamrocks in the design and as with all my scripts you can choose colour/paper/gradient so they will always match perfectly :) Next in store are a couple of graphic sets, or clip art, not sure which..lol. Anyway I've been doodling, something I actually do a lot of with vectors, so I thought I would put them all to use instead of having them collect dust and created a couple of very cute sets! The first is spring fling, just what we need to brighten our moods hey guys? And the next is themed around the cow that jumped over the moon...kinda :) I think they are cute and I hope you will agree. They are in store now and don't forget everything is still half price so grab them while they're a bargain! Shamrock Page Topper Script
Cute Bunny Tag Script
Spring Fling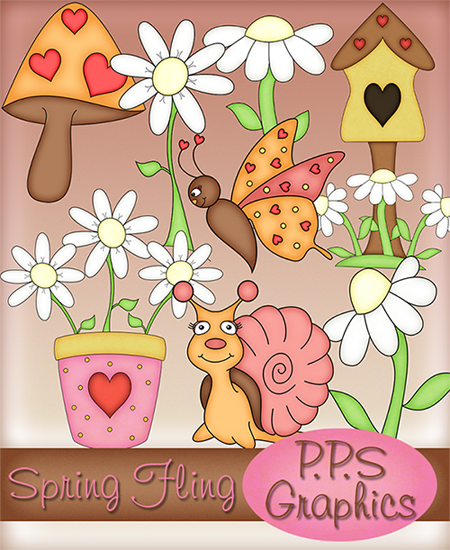 Rhyme time
Available at
Fairy Dream Designs
&
Crafty Delight
Ok still with me? Wow...lol. Onto the final item which is of course my little freebie :) I had a graphic left from my Rhyme Time set so figured I would share it with you guys. I think its real cute I sure hope you can make use of him! He is approx 2000 X 1100 pixels at 300DPI, personal use only with this one :) Right time to finsh some more doodles...I seriously should change my design name to WIP!...lol. Catch you all laters! Have a fantastic day/night where ever you are, take care! TTFN! The preview and links are below! Happy scrapping :) Hugs Pink xx A Moonlit Swing :)
Snagable here...
DOWNLOAD
If you take a moment to download please take a moment to say thanks :)