Hey guys! I have been a very busy bee and have rather a lot of new products for stores, as well as a lot more to come! Here is a preview for you of my newest items... Beehive Script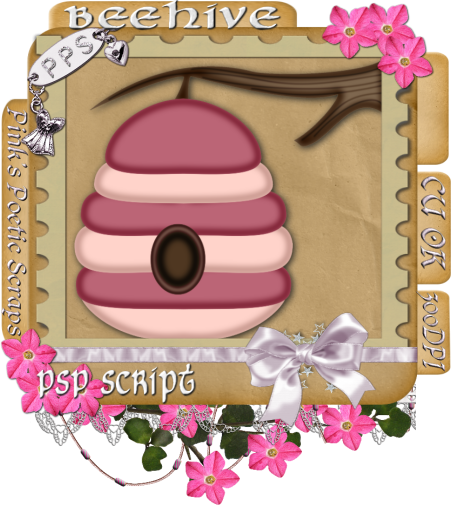 Pup In Balloon Script
Rocket Frame Script
Swag Frame Script
Decorative Lace Page edges
Wavy Page Edge Templates
Pewter Elements
You can snag them at any of these stores...
Crafty Delight
Fairy Dream Designs
Wilma4ever
Kreative Kreations Korner
Next Beth has been working magic again with my latest free kits, you can snag her QP's
here!
Wonderful work hunni, thank you so much for making more things! And lastly the freebie! I have a stem rose bud template for you to play with :) It is fully layered and comes in PSP and PSD formats for multi program use. You can create so many different looks just by shading, something I have been working hard on learning as I am not the greatest at art and figuring out how light falls...lol. I did a quick example for the preview and got two completely different looks...I had fun playing for sure, I hope you enjoy it to :) For now its my bed time....ok that was a fib...it is PSP time, again... Have a fantastic day/night where ever you are, take care! The preview and links are below! TTFN! Happy scrapping :) G'night! Pink xxx Rose Stem Template - example NOT included.
Snagable here...
DOWNLOAD