Hi! And Happy NSD! To celebrate I am having a store wide sale of 50% this weekend, so now is the time to snag and bag a bargain :)
Included in the sale are some new scripts and templates in stores now...
Angel Two Script
Angel Two Template
Angel Three Script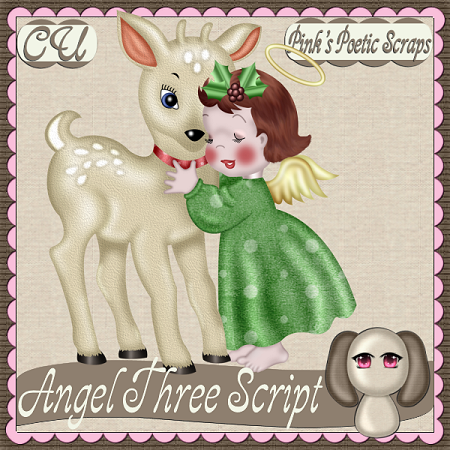 Angel Three Template
Aren't they cute? I sure hope you can make use of them. I am delayed again with this as I am experiencing extreme PC problems, all down to the AVRT.DLL! Lost all media, sharing, network etc, talk about a recent run of bad luck, good news PSP is unaffected so I can still script...and without distractions meaning I am getting more done...a silver lining :)
Anyway I have (as you can see) devised a temporary way of uploading. I have many more seasonal things to come, in both PTU and freebies....be sure to call back often, or follow me if you don't want to miss anything :)
Ok I have received another beautiful award, this time from Ketty, thank you so much hunni for thinking of me! She has a wonderful blog
here
and you should stop by for a visit!
This award is for the Beautiful Women (and Men)
who grace us with their talents
The intent of this award is to pass it on
to the Designer, Tagger, or Artist
who has inspired you with their endless talent
and who has touched your heart.
There are many out there.
Let's see how far we can pass this on
♥HERE'S TO ALL YOU BEAUTIFUL PEOPLE!♥
And to pass it on...


All have wonderful blogs, so stop by! And talking of stopping by blogs I have been peeking around a lot recently since loosing my external and I have decided that when browsing those who have my blinkie on their blogs are in with a chance of a freebie! So, if I see my blinkie on your blog you will be entered into a prize draw to win a freebie script/template of their choice! Between now and Christmas if you like my scripts/templates and would like the chance to win one snag my blinkie, post on your blog, leave a link and you will be entered into the draw...The first draw will be in just 5 days, on the 10th of nov! So start snagging and commenting for your chance to win some Christmas pressies from me :) See final details in the above post.
Also Beth has been super busy this time making 2 wonderful QP's for you out of my part of the twilight train. She has excelled with these, making them a must have :) Images are linked for you to snag them.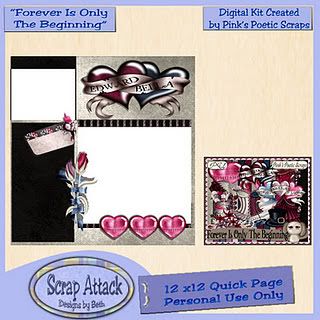 And lastly I have a small freebie for you. It is one of the first xmas items I created for stores over 2 years ago now CU ok. I hope you can make some use of it! No plug ins are needed for it.
DO NOT UPLOAD ELSEWHERE!
Snaggable here...
DOWNLOAD
For now goodbye!
Have a wonderful weekend!